Exercise vs. Video Games: Time to Turn it Inside Out?
Are you fidgety in school? Do you know why you have a hard time sitting still? 
Some teachers at East Rock Community & Cultural Magnet School have an idea: Students might not get enough exercise — and play too many video games at home. 
Third grade teacher Jennifer Caso said students should exercise "maybe an hour a day." 
Garrett Griffin, a 6th grade teacher, "absolutely" wants kids to exercise. "All students need to do some sort of outside activity" every day, he said. In school, he believes that "outdoor recess is better for children" than staying indoors. 
Experts say that exercise is important for students. "It is important to get healthy and move," said Amanda Hyman, a physical therapist who works with New Haven Public Schools and Area Cooperative Educational Services (ACES).  
 "All students need to do some sort of outside activity. Outdoor recess is better for children."
The benefits of exercise are not just physical. Ms. Hyman said students "learn more" when they have more time to move around and play. The East Rock School physical education teacher, Mary Glickman, said that unfortunately "kids do not get enough P.E. or recess." 
Students also agree that they need more exercise. 
Student body president, eighth grader Dave Cruz, said indoor recess is not better than outdoor recess "because we're stuck inside all day, and I think it's better to go outside and experience nature." Students in all grades, he said, should have outdoor recess.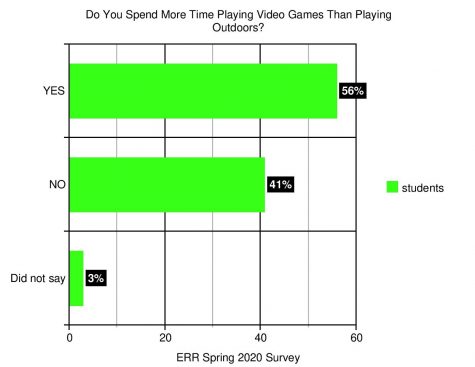 According to the East Rock Record Spring 2020 Survey, only 37 percent of students said they get enough P.E. time in school.  
Joseph Lewis, Magnet Resource Teacher at East Rock School, agreed that students need to play outside. But he said it would be hard to increase P.E. or recess time in the school day.  
 "We only have two P.E. teachers," he said adding that "we do have a recess to get you guys moving." 
Ms. Glickman told East Rock Record reporters that "not a lot of teachers would agree to give up class" to give students more physical education. "We would have to expand the class time." 
Because it is hard to increase playtime in school, getting exercise at home is important.  
Fourth grader Mariana De La Cruz said, "I think I need to start playing with my friends more outside." Santiago Xicothencatl, a 3rd grader, disagrees. "Inside recess is better," he said, adding that, "I just want to play with electronics."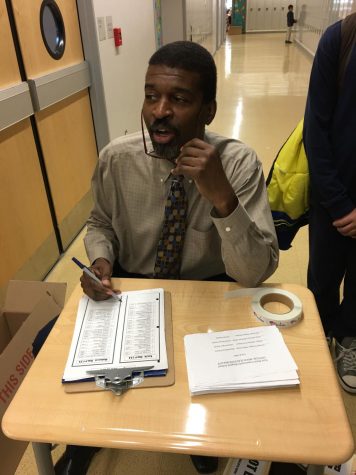 Mr. Xicothencatl believes that children should be allowed to play video games for three hours each day. Fifth grader Ta'Korie Crudup said that "students should be allowed to play video games but need an equal balance of exercise." 
Students are spending a lot of their free time playing video games or using social media.  
The East Rock Record Survey results found that 56 percent of students who responded, nearly 120 in total, said they spend more time playing video games than playing outside. 
 The survey also found that 71 percent use TikTok, and a similar percentage want to use their phones at recess. To squeeze in more physical activity, students should play outside at home. It might also be a way to have fun, get stronger. And maybe smarter, too.  
Edited by Sean-Michael Pigéon and Carlos Carrillo-Gallegas.