About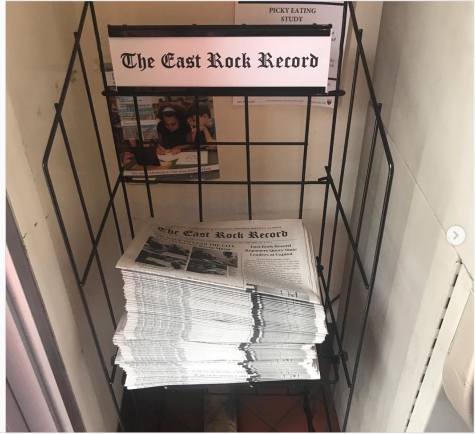 The East Rock Record, based at the East Rock Community & Cultural Studies Magnet School since 2013, is driven by the belief that students are powerful observers and reporters of happenings in their own community. The newspaper is supported by Yale's Office of New Haven Affairs. Student journalists in grades 3-8 work with Yale student mentors — many of whom are journalists themselves — to plan, report and write each issue. ERR reporters cover the most pressing and interesting issues of the day, bringing curiosity and fresh questions to coverage of stories from elections to social media culture and school life. 
In the past, the newspaper was published twice a year, with 3,000 copies distributed throughout the New Haven community and to state legislators. During the pandemic, we moved to publish the East Rock Record online. Students and mentors, meeting weekly on Zoom, have done all the things they always do — brainstorming ideas, doing research, conducting interviews, surveying students at East Rock School, talking through ideas and writing (and re-writing) stories.
This spring issue marks our return to print — with simultaneous publication online!
Last year, we began East Rock Recorded, an audio feature which we have continued this year and includes opinion pieces read by the authors. As part of the student journalism program, we met with Annie Berman, a healthcare reporter with the Anchorage Daily News. We also interviewed Cade Brown, a Yale junior who has worked in a lab to use wastewater to track rates of Covid in eight cities in Connecticut, including New Haven.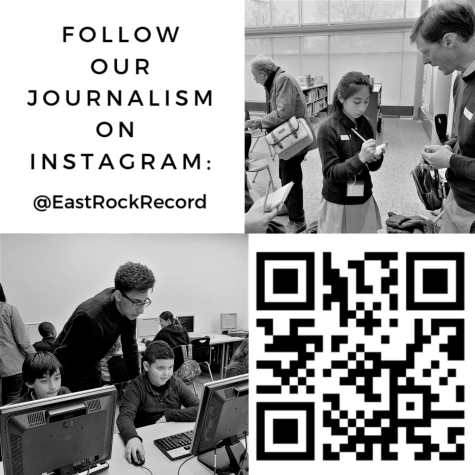 Please enjoy this issue and appreciate the energy and joy our mentors and reporters offer as they dig into the stories that matter.
We do not publish letters to the editor, but are always happy to receive feedback. You can email us at [email protected] Follow us on Instagram @eastrockrecord.