Principal's Message
For this issue, Principal Breland asked Assistant Principal Leslie DePriest to write the Principal's Letter.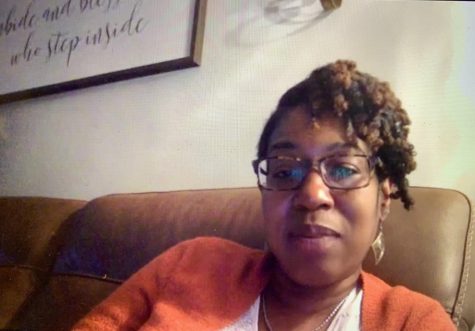 Dear East Rock Record Readers,
Hats off to our reporters and mentors for publishing another issue of the East Rock Record!
As I type this message, I am thinking about how much our lives have changed since the last issue was published. We have gradually become accustomed to wearing masks, incessantly washing our hands, and measuring the space between ourselves and the people around us. Celebrations are smaller and quieter, and our interactions with our social groups are limited. This pared-down version of our lives has provided many of us with quiet moments for reflection and gratitude.
I am grateful to be part of such a dynamic, caring and diverse school community. East Rock Community & Cultural Studies Magnet School is truly a family — inclusive of our staff, students, families, and community partners. I am thankful that my family and I have remained healthy during the pandemic and that the impact has been relatively small. However, I know that this is not the case for many in our community who are struggling financially and dealing with food insecurity or housing instability. If you have the means, please remember to support our community food banks and other charitable organizations. If you and your family are in need of assistance, please connect with one of the many organizations in New Haven that provide support and resources.
As the year ends, many of us are beginning to think about the types of changes we can make to become better versions of ourselves in 2021. Personally, I would like to be more giving of my time. I have been inspired by all of the activists both locally and nationally who, despite the challenges of the pandemic, continue to fight for racial justice and political equality. I am inspired by our teachers who have had to develop new ways of keeping students engaged and interested in learning. I am inspired by our students as they learn how to navigate their virtual classrooms and interact with each other electronically.
Our East Rock Record reporters have had to adapt to conducting interviews remotely and collaborating on stories using digital platforms. I am continuously encouraged and amazed at the resiliency and adaptability of our students. As you read this issue, I am sure that you will also be impressed by our young scholars. A special thank you to Laura Pappano, Dr. Sarah Wessler, Kathryn Post and their team for believing in our students and supporting their growth as writers.
Happy reading and please stay safe,
Ms. DePriest