TikTok Trouble: Dance Fun Turned Destructive
When TikTok, a popular social media app that lets users post short videos, began to rapidly spread among students on social media, people thought it was harmless, and even fun. 
But this year in schools across the country, and at East Rock Community & Cultural Magnet School, students have acted out and damaged school property all because of "challenges" on TikTok. 
"The pressure of social media and peer groups are causing a lot more students than we would like to film things and post them that are actually doing a lot of harm to people in our community," said Sabrina Breland, principal at East Rock School.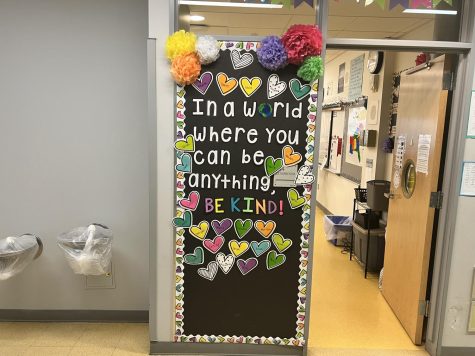 Last fall, she said, students were "really, really taken in by TikTok and they're doing things they wouldn't normally do." That includes using phones to capture things during the school day, which is not allowed.  
Concern about TikTok led Ilene Tracey, superintendent of the New Haven Public Schools, to send a letter to parents early in the school year.. "You may be aware that there is a Tik-Tok challenge to which our students are exposed," Dr. Tracey wrote. 
These challenges involved students filming each other for 15 seconds to three minutes doing things including destroying school property or slapping teachers and posting the videos on the TikTok app. Tracey said it had caused "mayhem" in other school districts. "Students have vandalized bathroom equipment including toilets, bathroom sinks, soap dispensers, etc.," she wrote.
Social media has a big impact on students. 
According to The East Rock Record Fall 2021 Survey, 55 percent said that TikTok challenges are a problem. Only 15 percent of students said they had personally done things just so they could share it on social media. But the survey also found that 58 percent said that East Rock School students are too concerned by popularity on social media.
Billy Brady, a computational social psychologist at Yale who studies the impacts of social media, said that "10-18 year-olds use social media on a daily basis much more than people in their 30s,40s, 50s" and that TikTok is a very popular platform for young people.
According to Dr. Brady, "one of the fundamental principles of social psychology — the study of how other people and social contexts impact our behavior — is social conformity: we have a tendency in humans to conform to behaviors, thoughts, attitudes that we perceive to be common in our social groups." He said social media has "a tendency to amplify these conformity effects. We see things that other people are doing, and some age groups are very sensitive to what seems to be a popular, cool, trendy thing to be doing." 
During Covid, Dr. Brady said this has only increased because people are spending more time on social media.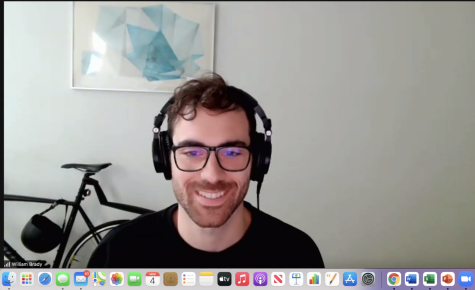 For kids of a certain age social media is hard to avoid. "Kids from ages 10-18 are usually the age group that is mostly on social media," he said. Dr. Brady is not the only one who sees middle school aged students most caught up. 
Why did these challenges become such an issue this year? School leaders said that as students returned to in-person learning, many struggled with how to act in school.
"Teachers are finding that there are more behavioral problems and challenges having to do with the students' state of mind, the students being stressed out about being in school and bringing problems that start on social media into the school setting," said Justin Harmon, director of marketing and communications for New Haven Public Schools.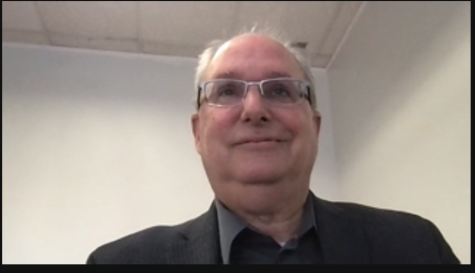 Kristin Hebert, who teaches third grade at East Rock School, said "very few" of her students have social media. "I don't think it's a problem in third grade, but I bet it's a problem upstairs," she said, referring to classrooms for students in upper grades.
The TikTok challenges bother teachers like Ms. Hebert, even if her students are not participating. "I do not like it," she said. "I think that someone needs to start a challenge where kids do nice things at school."
How do you stop these bad TikTok challenges? 
Ms. Breland said school leaders "are not in this business to punish people, but we do have to give consequences. We don't want students breaking the rules, and we don't want to punish people, but we do want students to reflect on their behavior." 
Several students said the challenges died down as students returned from winter break. "I don't think people are still doing that anymore," said Sahil Lemar, in sixth grade. "It's died down, but people still aren't behaving that well," added Tusker Pickett, in fifth grade.  
Although there have been challenges with social media this year, there are still positive aspects to the platforms. Dr. Brady said that social media can be very useful in "helping minority groups raise awareness of issues they're facing." Social media can be used to "raise awareness of injustice and things that many people might not be aware of," he said.
Edited by Jack McCordick.