Remote ESOL? Meet Our Pets!
During the 2020-2021 school year, one positive outcome of remote learning has been the introduction, through Google Meets, of family pets.  In our ESOL classes, students representing sixteen countries have met a variety of furry  and feathered friends.
For children without pets, stuffed animals are welcomed.  Some students will happily reunite with pets when they return to their  countries.  Others, who might return in the  future, and some from refugee families,  have fond memories of the animals they left  behind.
They were all very eager to share their thoughts with you.
— Norine Polio, ESOL teacher, East Rock Community & Cultural Studies Magnet School
Grade 1
Kunze He (Oscar), China
I can't take care of an animal now because I take care of my little brother.  But I do have stuffed animals. My Pig's name is Big Moon, "Da Yueliang.'" My two stuffed animals, "Deer" (D) and  "Rabbit" (R),  talk:
R:   I'm scared of you!
D:   Why?
R:   Because you're TOO BIG!
D:   (Crying) But I'm a nice animal.
R:   I'm sorry.
D:   Thank you.
R:   Can we be friends?
D:   Best Friends Forever!
Ayleen Conde Santiago, Mexico
My two sisters and I have three birds.  "Fela" is pregnant.  "Pikachu" sits on my shoulder when we learn English together in Ms. Polio's class!  Strawberry flies around. They make a  lot of noise. "Pio! Pio! Pio!" is what we say in Mexico.
Siqu Kang (Candy), China  
I had a grey bird at home.  It said "Zha Zha" in Chinese. 
Grade 2
Thomas Prada, Colombia 
In Colombia, my birds were "Goldie", "Pinkie Pie", "Treasure",  "Blue Treasure", and "Moon." "Miau! Miau!" is what they tweeted in Spanish. 
In New Haven, I have an orange cat with green eyes, "Niño."  Sometimes he comes to ESOL class with me.  My friends love him!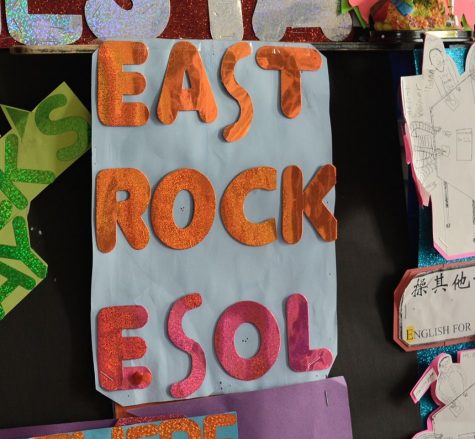 Danielle Muñoz Santos, México
Emanuel is my two-year-old brother in Mexico.  He thinks that "ScRRRRapy" (trilled "r"), his big dog, is a horse, so he puts on
boots and tries to jump on him. Then Emanuel falls right off! Grandma/Abuelita and I watch them on her phone. We laugh a lot!
Kevin Hernández, Dominican Republic 
My uncle and cousins take care of my two dogs, "Ruki" and "Mimosa," in the D.R.  I miss them so much, but they are so happy to see us on Zoom that they bark a lot. "Guag, Guag." 
Ahmad Musa, Syria/Jordan
"Mr. Bear" is my special pet.  He is grey and likes to jump on my sister's bed.
Mahdi Abdullah, Yemen
My pet stuffed animal is "Charizard" from Pokémon.
Losene Sheriff, Guinea 
I will call my pet monkey, "The Monkey."  He will come from Africa and will eat apples and drink water." He will say "Ouah, ah ah hein," in French.  
Adkieel Navarro, Puerto Rico
I wish I had a pet tiger. His name will be "Soft Tiger." He will hunt for food morning and night.  Then, he will go to sleep.
Heidy Baranda Trujillo, México
I wish I had a pet pig.  I would call her "Piglet." She'll eat pig food from Walmart. I'd also like a pet panda.  Her name will be "Bamboo."  We'll buy panda food at Petco.
Grade 3
Guadalupe Conde Santiago:  México
Our dog is "Rocky." "Mia" and "Contessa" are our white and brown guinea pigs. They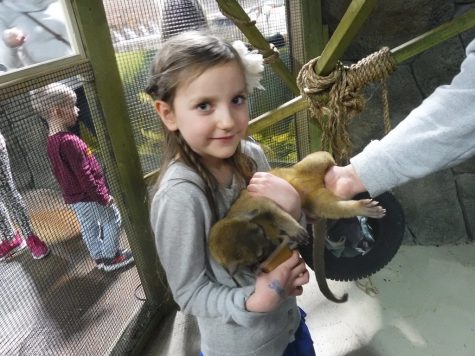 are so soft and fluffy!  My sister, Ayleen, Grade 1, already told you about our three birds.
Mohammed Musa, Syria/Jordan
I'd like red birds for pets.  Their names will be:
MOM:   "Ketchup"
DAD:    "Spicy"
BOY:    "Tomato"
GIRL:   "Pizza"
I'll carefully put string around their necks so they can play outside and then come back home.
Alison Zecua González, México 
"Peluche" is my dog.  In Spanish, this means, "Teddy Bear." When he barks, he says "Gua-Gua" in Spanish, and "Ruff- Ruff" in English.  I guess Peluche is bilingual!  
He likes to go outside, wearing a vest, to play in the snow. Peluche walks around the kitchen when I have my ESOL class Ms. Polio and the children like to watch him! 
Grade 4
Nabi Ullah Mangas, Afghanistan
I just returned from visiting my family in Afghanistan.  When I was there, I watched a female calf being born.  Her first sounds in Farsi were "Moo Nguah." She has a white diamond on her head.  It was very exciting!
Mohammed Al Halwani, Syria
In my country we had goldfish.  Their names were:  "Samak 1," "Samak 2," up to "Samak 20." Samak means "fish" in Arabic!"
Marya Shikh Issa Alhafez, Syria/Jordan & Mariely Pérez Lopéz,  México
Ms. Polio has a tuxedo cat, "Panini."  She calls her our "mascot," but we call her our "mascat!"  Panini sits next to the computer on a red pillow.  She looks like a Princess on a throne.
Merary Navarro, Puerto Rico
Sometimes Panini walks across Ms. Polio's computer, and we all disappear!  We can't stop laughing!
Luis Mateo Lucero Uchupailla, Ecuador
There were piranhas in the water near our house in Ecuador.  One day, I saw a crocodile go into the water.  I don't know if the crocodile ate the piranhas, or if the piranhas ate the crocodile!
Grade 5
Ibraheem Musa, Syria/Jordan
We lived on a hill in Jordan.  One day I walked down to the desert across from our front yard to get some fresh air. I saw four hungry little kitties in a hole in the sand. I raced back home to ask my Mom if I could please bring them some of the yogurt she had just made.  She put the warm yogurt in a bowl, and I carried it back to find the kitties. They had disappeared!  I left the yogurt next to the hole and started walking up the hill. Half-way to my house, I looked back. The yogurt — and the kitties — were gone!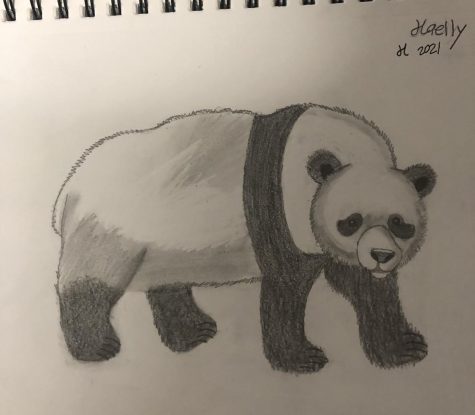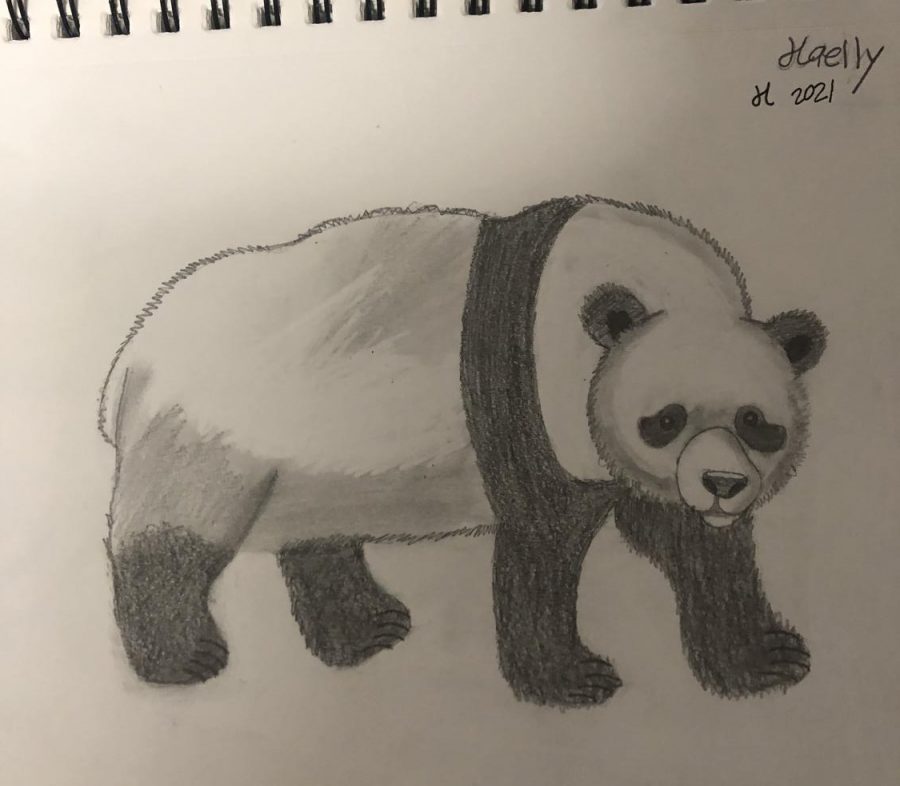 Giselle Baez Garcia, México 
My dog, "Luna", wears a red vest and a glittery silver collar with a pretty red heart hanging from it.  Luna was a little puppy when I got her for a Christmas present.  When Luna and I look out 
the window in New Haven, we see our neighbor's rooster, chickens, and three turkeys.  Luna starts to bark when she hears the noisy turkeys. "Goro! Goro!" Roosters wake me up: "Qui, Qui Ri, Qui." 
Jimmy Suarez, México
My Aunt and Uncle take care of my family's dogs, chicks, and cows in Tlaxcala, where we lived in México.  We miss our pets — and our Mexican family, too!  But, when we travel to Tlaxcala, we visit them all. My uncle built his house on top of a barn, where the animals live.
Tutor
Mrs. Tamarah Shannah, Iraq
When I teach remotely, I sit in front of a big tank which holds the family's 15 pet fish.  Our children, Mohammed, grade 7, and Lana, grade 8, help to feed them.
Our big goldfish is 5 inchjes long and 10 years old.  Believe it or not, my husband, Imad, has performed surgery three times on this fish for tail and skin infections. I was his assistant. And, the operations were all successful!