People are Getting Creative during Quarantine. Actually.
Covid times have been boring. But, maybe not if you have 10 guitars! Band teacher Clay Selmont plays the guitar, a lot of them (all ten hang behind him on Zoom). He also plays the keyboard and trombone and he said the pandemic has actually helped his music.
"I feel like I am playing better than I have ever played," he told East Rock Record reporters. Mr. Selmont, who teaches at East Rock Community and Cultural Studies Magnet School, is working on a new solo record. Over the past year, teachers and students have gotten creative — literally. They have started businesses, played music and made art.
Zorana Ivcevic Pringle, Senior Research Scientist and Director of the Creativity and Emotions lab at the Yale Center for Emotional Intelligence who studies creativity and emotion in the brain, said being creative is an important outlet. And it doesn't always look how you think.
"Art is not the only way to express creativity" and creativity, she said, is not just about having lots of ideas. "Art usually expresses a lot of emotions."
Ms. Pringle said that each person has their own way of being creative — like, if they draw or paint. But what matters most? That you have fun doing it! She said that people often make art when they are bored or they feel sad.
Luckily, creativity doesn't have to just be about art. Sometimes people are creative without even realizing it. East Rock Principal Sabrina Breland, helped start a local chapter of "Black Girls Do Bike," during the pandemic — and went on a 52-mile bike ride. Is that creative?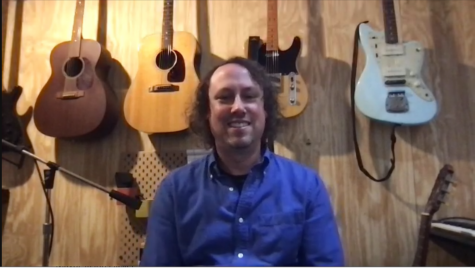 It is to Ms. Pringle, who said that different types of creativity are "a matter of preference." Not everyone is creative in the same way. For Mr. Selmont, who teaches band and music to students in grades 4-8, being creative means practicing his music more. He also started doing online music lessons.
While he could not meet with his band during Covid, he used the extra time to invent new beats for songs — and work on music for an album. Isn't that cool?
Ms. Breland and Mr. Selmont are not alone in doing new creative projects. According to the East Rock Record Spring 2021 Survey, 54 percent of students said they did a new creative project during Covid. The survey also found that even if they did not try something new, that 91 percent of students said they play music or do art just for fun.
Being stuck at home during Covid has been hard. Trying new things is not always easy. And not everything you do try works out. Mr. Selmont has enjoyed the extra practice time. But he really missed being in school with students. "As a band group," he said the remote learning is "not working great." While lessons worked well, said Mr. Selmont, holding hybrid classes was difficult because "it's hard to figure out the flow of the class."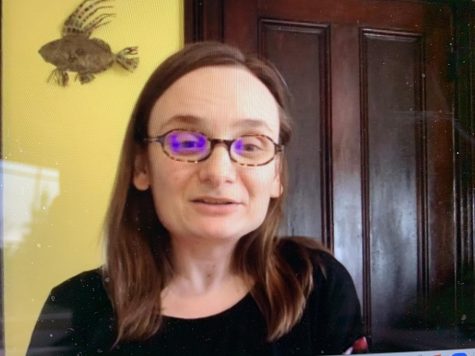 Creativity comes in many forms, Ms. Pringle said. According to the East Rock Record survey, 75 percent of students who responded thought of themselves as "a creative person." You can be creative by inventing a new business.
That is what Isabel Faustino, a former East Rock student who is an eighth grader at ESUMS and an East Rock Record reporter, did. Her business is called Sister Scrunchies. She makes and sells scrunchies (which are big and soft hair ties). Ms. Faustino wants to "make people feel better about themselves," to have fun (and also make some money).
Other students, like Nayala Conroe, a third grader at East Rock School, loves "art and music." She said that "it is fun to be back at in-person school," but said that with more time at home this year," I have done more creative things."
Tusker Pickett, a fourth grader, told record reporters that, "I love music class." He said the hybrid band classes forced him and classmates to work in new ways, "Since some of us are at home, it's fun to figure out how to incorporate music with people who are in-person, and trying to be part of that," he said.
"Even though we are stuck inside does not mean that you have to stop doing what you love!"
Time away from soccer or baseball practice, school and swimming lessons, has left people missing sports with friends. Some said it has been hard being stuck at home with siblings!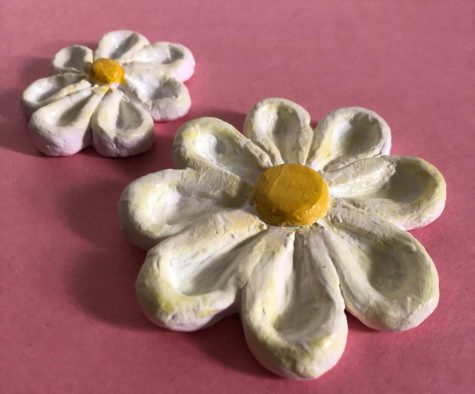 But the added also time students offered students more chances to be creative, said Ms. Pringle. Ms. Faustino said Covid "gave me more time to do my business." Nora Matz, a fifth grader, decided to re-learn some art skills during Covid and was grateful for "more time to draw, sketch, more time to be creative."
Mr. Pickett agrees. "Being at home I have to be creative to come up with something to do," he said, adding that he is singing more. Ms. Matz and Lanaya Gore, also a fifth grader, both now use their tablets to draw — and are getting more creative because of it.
Said Ms. Gore, "Even though we are stuck inside does not mean that you have to stop doing what you love!"
Edited by Sean-Michael Pigéon