Teachers, Not Just Kids, Adjusting to the Distant Learning Lifestyle
Creating a proper work space was just the beginning of my adjustment to this Distant Learning Lifestyle. Since the school shutdown, I have had to get used to working from home. This includes sharing a workspace with my wife, who is also an educator.
I have also had to assure that I can still stay connected with students despite our lack of proximity. Transitioning from everyday interactions with students to a digital platform is hard — not only for students but for teachers, too!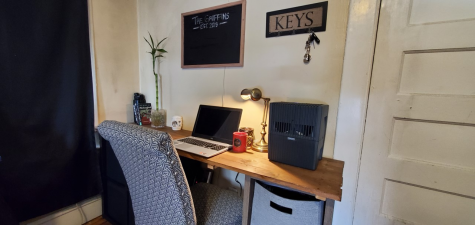 I miss joking and laughing with my students. I even miss correcting them when they are wrong. I have been calling many families to make sure my students stay on track. This constant communication has made me more empathetic about others' lives and stretched me to be more creative in my teaching. This journey has been far from easy. But keeping routines has helped me to stay focused and to keep connected to my students. I am praying for safety and peace during this crisis.