School Safety, Security Is Top Priority. Are Metal Detectors Coming?
Students should be able to feel safe and secure at school. But with school violence a reality across the country, safety measures to protect students have become a top priority.  
This includes holding "lockdown drills," which are now standard procedure in many schools, including at East Rock Community & Cultural Studies Magnet School. 
During a lockdown drill, students and teachers are instructed to stay in their classrooms with the doors locked and the lights turned off. This is done to make it more difficult for any potential threat to enter the room. 
East Rock School students practice for this situation. But students say there is always a little bit of fear that maybe something serious is going on when a lockdown happens. "For the amount of incidents that's been happening, we need more security," said Aarielle Stevens, who is in seventh grade.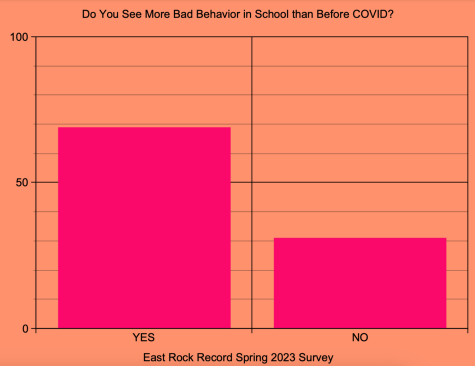 Lockdowns can be scary, even when teachers stay calm. "During lockdowns, I try not to show fear to not worry students," said Jaleesa Wilson, who teaches third grade at East Rock School.  She said that training does help. "We practice our drills in the beginning of the year so all students should know where to go and what to do," said Ms. Wilson. 
Since the start of the school year, there have been two real lockdowns at East Rock School. The first one happened on February 8, when a student brought a knife to school, resulting in the school going into lockdown for almost an hour. The second one occurred on February 27 due to an active shooter in the area, which led to several schools going into lockdown. At East Rock School, the lockdown lasted for 40 minutes.
Lockdowns are also scary for teachers who feel responsible for the safety of the students in their classroom. This is especially true if they have not been trained in how to handle an emergency situation.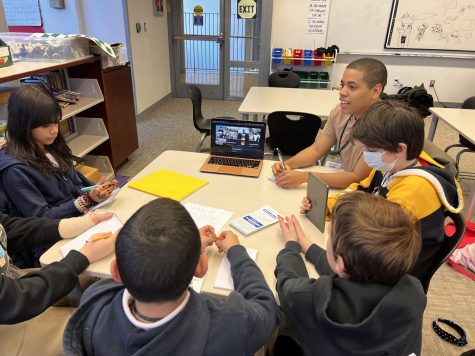 "It's stressful being responsible," said John Kennedy, who teaches 7th and 8th grade math. "We just had a lockdown where kids were crying. It can be scary. I feel sad that kids are stressed out by what happens. School should be a safe place and having two lockdowns within two weeks doesn't make you feel safe."
The East Rock Record Spring 2023 Survey found that most students — 73 percent — said they "feel safe" at East Rock School. That doesn't mean students aren't thinking about security. The survey also found that almost 40 percent of students said the school needed more security and 62 percent said East Rock School should get metal detectors. 
"We definitely need more security guards," says 7th grader DyShawn Gray. "I don't even see security guards. It's a different security guard every other day."
Sabrina Breland, Principal of East Rock School, said the school could use more security support. "We do not have a security guard right now and I do believe that a security guard in the middle school would make a difference," she said.
What can make schools safer? Justin Harmon, director of marketing and communications for New Haven Public Schools, said district leaders are asking that question.
One concern is that there are not enough security guards. Mr. Harmon said being a school security guard requires a certain level of training and expertise that makes it difficult to find enough qualified candidates. 
"We have openings for a dozen or more guards," he said. "We would ideally have one at every school. We are not able to do that right now because we don't have enough folks to take on those jobs." Mrs. Breland said is aware of the problems and has heard "that there are hiring challenges." 
Another approach is to invest in technology like metal detectors. Mr. Harmon said that bringing weapons to school is happening more often than it used to and that metal detectors can help by preventing dangerous objects from entering the school.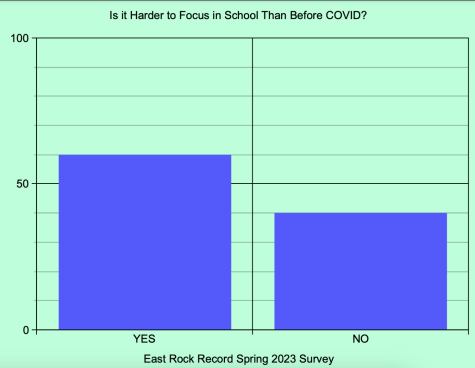 That said, he is not sure metal detectors are a good idea at East Rock School and others that serve students in Pre-K through Grade 8. "While there are metal detectors in all the high schools, we want our elementary schools to be welcoming places," he said. 
Ms. Breland agrees. "Metal detectors send the wrong message," she said. "Ninety percent of our students come to school for all of the right reasons and should not be treated like rule breakers and/or potential threats to our academic community."
According to Mr. Harmon, school leaders "wonder how parents would feel if the students had to pass their bags and themselves through metal detectors. We believe that they're effective in high school in the sense that they deter students from bringing weapons to school, but the question is, 'How would you feel as a student if you had to go through metal detectors everyday?' " he said. "There's a tradeoff there."
Edited by: Bryan Ventura