Are Kids OK? Covid Affected Wellbeing
The pandemic may be ending, but it has left scars.
"My brother and I fought more," said East Rock Community & Cultural Magnet School fifth grader Tusker Pickett. Pickett said that change was caused by "all of us being cooped up together and having to figure out what to do."
Students at East Rock School, like students everywhere, said the Covid-19 pandemic was very difficult emotionally. According to The East Rock Record Spring 2022 Survey, 61 percent said that it had been "hard to stay happy" during the pandemic. And 70 percent agreed that it "was hard to stay motivated in school" because of Covid. 
Youth across the city have expressed similar concerns, New Haven Mayor Justin Elicker said during a press conference with East Rock Record reporters. 
"Overall we've seen a lot more stress with students in our schools and a lot more challenges with mental health and a lot of real struggles," he said. 
According to Mayor Elicker, there are two main reasons why students have been more stressed. "One of the reasons is because for a year we were all out of school and not interacting with people socially as much," he said.
The second, Mr. Elicker said, was that many students and staff members know at least one person who didn't just get sick, but also died due to Covid. He also recognized that because of Covid, schools have added new rules to help keep people safe, but they may have also made people more stressed. 
As the pandemic ends, he said, "it's important for us to invest even more in the things that we know help people reduce stress and feel happier and healthier." 
And, in fact, just the fact that the pandemic seems to be easing (even though there will be rises in cases at some times and in some places) means many people are feeling happier. The East Rock Record survey found that 68 percent of students said their "mood and outlook" has been improving as Covid ends.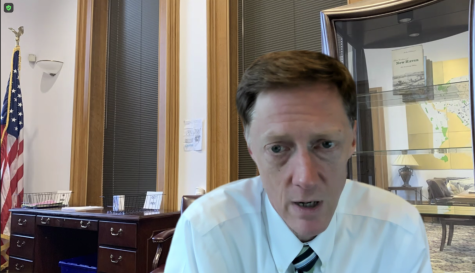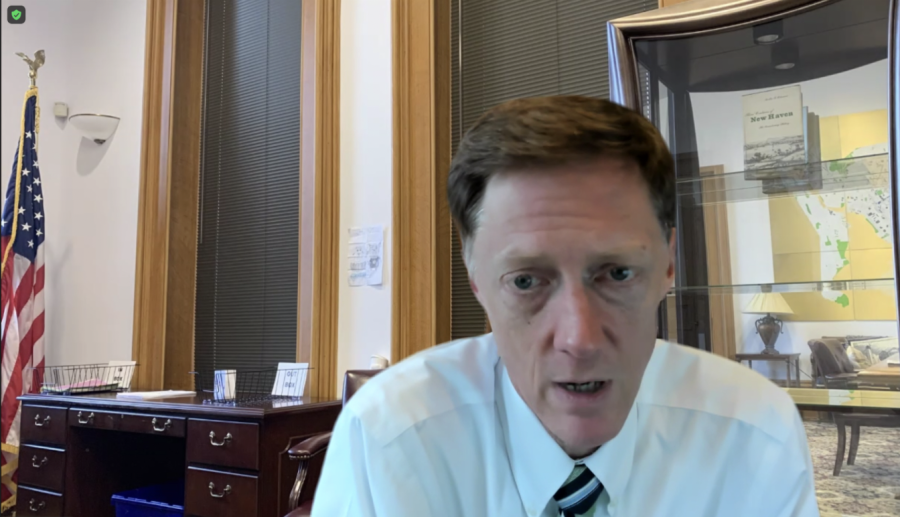 Even though students say they are feeling better, both the city and school leaders say we need to focus more on youth mental health. "It's important for us to invest even more in the things that we know help people reduce stress and feel happier and healthier," Mayor Elicker said. Those things include investing in summer programs for kids and in the city's parks and other recreational spaces. 
At East Rock School Principal Sabrina Breland has thought a lot about student wellbeing. Often, she said, students are dealing with difficult feelings. Breland said that the school has been trying different ways to support students during this challenging time, but that finding solutions that work has been a challenge.
The positive in all this, said Mr. Elicker, is that students today are more willing than adults to talk about mental health and feelings. When he was growing up, he said, "people were ashamed and shy to talk about personal challenges about mental health." 
Jessica Hoffman, a research scientist at the Yale Center for Emotional Intelligence, where she currently serves as the Director of Adolescent Initiatives, knows a lot about what approaches work best to support students. In her job, Hoffman says she encourages schools to promote "social emotional learning." 
RULER, which is an "acronym for five skills of emotional intelligence: recognizing emotions accurately, understanding where they come from, labeling your emotions…expressing your emotions and regulating your feelings in helpful ways."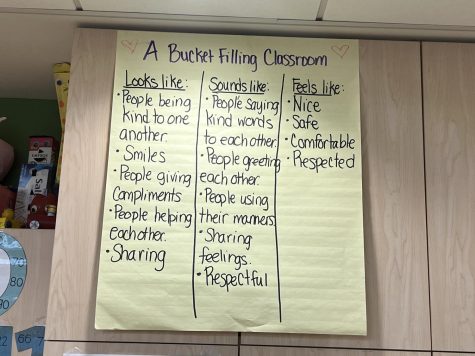 In her work, Hoffman tries to "get schools to bring social emotional learning to their schools through lessons to help students to build those skills." She added that this means schools need to realize that it is "unreasonable to ask people to leave their feelings at home and come to school and be robots." 
Covid-19 has helped people realize how important it is to focus on mental health and wellbeing. But there is still a long way to go. "We're trying our best, and sometimes your best isn't good enough. We're looking for solutions," said Principal Breland. "We're not doing what everyone needs, but we're trying our best."
Edited by Jack McCordick.