How to Exit a Pandemic? Mayor Elicker: "Normal" Will Take Time
Everyone is itching for "normal." 
And, yes, it IS coming. The East Rock Record Spring 2022 Survey found that 67 percent of students believe life is about to return to normal. But what does "normal" look like now?
After two long years of the pandemic, we are now free to do things that we could not do a year ago. The pandemic has changed us in ways that we don't probably completely realize. But there are shifts in the way that we live and the things that we like to do. 
We have embraced outdoor dining (is it really so bad to wear a coat for dinner?). We have gained a deeper connection to the arts.  And we have used technology to overcome challenges in ways that now seem sensible. 
This is to say that we are different now. And part of that means that we will move forward always knowing that we could suddenly have to move back.
"I don't think there's going to be a moment where we snap our fingers and say the pandemic is over," New Haven Mayor Justin Elicker told East Rock Record reporters during a Zoom press conference last month. "I suspect it will be over time, slowly." 
As part of this slow process, Mr. Elicker said the city will loosen restrictions when the rates of Covid cases are low and tighten them when cases surge. Over time, the virus will hopefully become less threatening and make it less of a challenge for those protecting our public health.
Haelly Patel, a fifth grader at East Rock Community & Cultural Magnet School, said that she doesn't think the end of the pandemic is coming super soon because not everybody is vaccinated. "But I do think it will end," she said.
The pandemic has changed how we do things in important and interesting ways. Some of which will likely stay. For example, Mr. Elicker said the city expanded outdoor dining during the pandemic — and wants it to continue.
Because of Covid, the City of New Haven closed some street lanes and parking spots so people could dine outside at restaurants and support local businesses. This also happened around the state. Which is why Keyri Ambrocio, Public Policy and Strategic Communications Specialist at the Greater New Haven Chamber of Commerce, said there was an effort to pass legislation at the state level to continue rules that made this possible.
"Outdoor dining has been really popular with restaurants and has helped them bring back some of that lost revenue," she said. To support outdoor dining, the New Haven Chamber of Commerce testified in favor of House Bill 5271, which extended outdoor dining permits across the state for another year. Governor Ned Lamont signed the bill into law on March 24. 
Mr. Elicker said the new law makes permitting "a little bit easier" in New Haven. Even without the bill, he said the city would continue to support restaurants that want outdoor dining.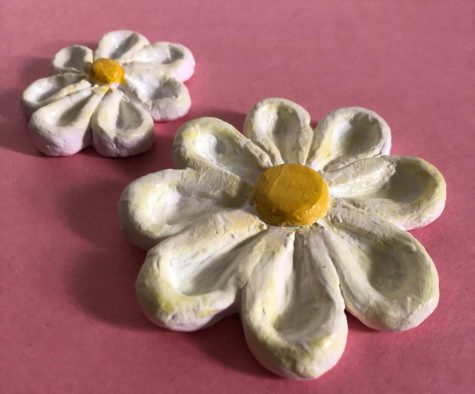 Eating outdoors — something which now feels "normal" — is just one thing that changed during the pandemic. Another is public interest in art.
During Covid, people have experimented with new types of art. The East Rock Record Spring 2022 survey found that 49 percent of students said they have made more art because of Covid. Ms. Patel said she felt more connected to art during the pandemic.
Lucy Gellman, editor of The Arts Paper, said people have shown "incredible resilience" and used the restrictions of the pandemic to find new ways to make art and gather people to experience it.
"There's no such thing as a silver lining from a global pandemic because it's been a really hard time for the world," Ms. Gellman said. "And yet, New Haven has more public art now than it did two years ago." 
During the pandemic, artists in New Haven realized they could still work together outside and make murals. "I love murals, I think they make a city feel warmer and a more welcoming place to be," Ms. Gellman said.
In fact, she said, the pandemic has opened people's eyes to new opportunities. There are projects planned for this summer to paint murals on underpasses to make them feel safer. Ms. Gellman emphasized "how public art can make people feel safer as they are going through the city." 
Art has also been popular because it has always helped people connect to their emotions and make sense of what they are experiencing.
"People are really hungry for experiences with art," said James Vanderberg, who is an Educator for Grades 9-12, University and Academic Outreach at the Yale Center for British Art. He said the public has very much engaged with art during the pandemic. It forced the Yale Center for British Art to change how they thought of themselves as a museum.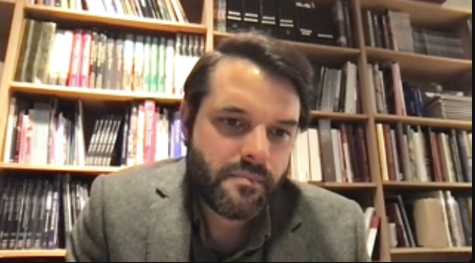 Although museums shut down early in the pandemic and stayed closed for a long time, some have figured out other ways to show people art and engage with the public, often remotely. The Yale Center for British Art created digital programs and increased its social media presence, according to Assistant Shop Manager Anissa Pellegrino. 
Before the pandemic, the Yale Center for British Art held events in its auditorium, which can hold 200 people. According to Ms. Pellegrino online programming has allowed them to reach thousands of people — and from around the globe.
One video released during the pandemic was viewed more than 30,000 times by people from all over the world. "That's something that never would have been possible," said Ms. Pellegrino.
This use of technology shows how Covid "has taught us new ways to communicate with people," said Shauntasia Hicks, a liaison at Save the Sound Watershed. In addition to using Zoom for meetings, Save the Sound adapted as an organization in other creative ways, Ms. Hicks said. For example, they had meetings outdoors in parks and held brainstorming sessions at a zoo.
People complain about the restriction of the pandemic and about how it forced people to operate in new ways. But as we return to a more "normal" life, many say some things that we did differently, we should keep doing.
Mayor Elicker said that he will continue to use Zoom, which he said "is a good tool"  that he expects people to use well into the future. Because he has so many meetings, including some in other communities, he can save time by meeting over Zoom instead of driving.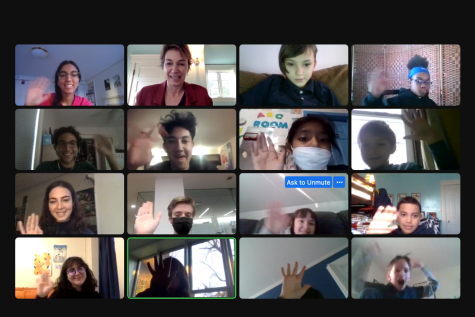 At first, it was hard for students to adjust to technology and new ways of doing schoolwork. Because of this, a lot of students saw their grades drop at the beginning of the pandemic. But we have learned how to better use technology and have adapted.
Covid has affected so much of our lives, including what it feels like to go to school. It has been harder to socialize with friends. And we have all felt more worried.
Jessica Hoffmann, Director of Adolescent Initiatives at the Yale Center for Emotional Intelligence, said people began to pay better attention to mental health during the pandemic. 
People realized that the social parts of school — like conversations with friends — are just as important as classroom education. We have also learned that it's OK to slow down and take pauses, Ms. Hoffmann said.
"I don't think we can go back 100 percent to the way it was," she said. "We've learned a lot."
Edited by Ako Ndefo-Haven.