Bus Problems Improving, But Not Solved
The problems this year with school start before you even get there. Buses are not coming on time. Some can be over an hour late. Last fall, some didn't come at all!
According to The East Rock Record Fall 2021 Survey, almost half of students who responded said their bus was late picking them up in the morning and 29 percent said their bus was late taking them home. More than half of students said they were late to school because their bus was late.
(Note: our data may be affected by the fact that some students who answered "No" on the late bus question do not take the bus at all. This could mean that there are even greater percentages of regular bus riders affected by delays).
"It's kinda like a gamble," said Charlotte Martinez, a 5th grader at East Rock Community & Cultural Studies Magnet School..  "You don't know if you're gonna get there super early or super late." 
Although she said the bus problem seems to have gotten better last semester, she has still arrived at school as late as 9:15 a.m. this winter. Ms. Martinez said unpredictable arrival times can make students miss class, which can affect their learning and grades.
Sabrina Breland, principal of East Rock School, said bus delays cause problems for everyone. She said teachers have to make changes to their schedules to watch students when buses arrive late at the end of the day, which means they might not be able to care for their own families or work on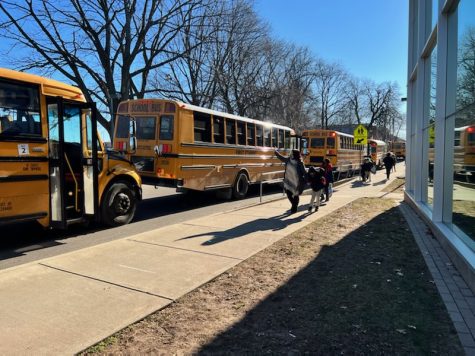 lesson plans.
"It has a domino effect," said Mrs. Breland. "It interferes with our personal lives and our jobs." 
When buses are late in the afternoon, she calls parents to let them know. Leslie DePriest, the vice principal, stays to watch students along with teachers.
In the morning, late buses make it hard for parents, teachers and students to plan. When they get up in the morning, it is unclear if they are going to be able to go to school on time. The only way to fix that problem is to find the cause for the buses being unreliable. 
Although you might know the buses have been coming late, have you ever wondered why? 
Justin Harmon, director of marketing and communications for the New Haven Public Schools, said that the biggest reason for bus delays has been that the district doesn't have enough bus drivers. This is because being a bus driver does not provide great pay, and "some people do not think that it's worth it," he said.
Another reason is the pandemic. "In a lot of instances, school districts saved money during the pandemic when students were not in school by cutting their bus contracts. Many bus drivers lost their jobs," Mr. Harmon said. "After the school was reopened, bus companies wanted to rehire drivers. It was harder to get as many drivers back as they had lost." 
According to Mr. Harmon, the district has 301 bus routes each day and that on any given day, five percent are late.
"Usually, they're not very late, only a matter of a few minutes," he said. "We transport 18,000 students every day." In the Fall, he said, there were regularly "about 900 students who are picked up or dropped off late." In February, he noted that the situation has improved.
This may not seem like a lot of students, but for those who are impacted, it is a big deal. When buses do not arrive on time, many people are impacted, including students, parents, teachers, and other faculty. 
If the buses do not come, students can't get to school unless another grownup can bring them. If parents cannot take their kids, the student will not be able to get to school.
Elias Plascencia, a student in 6th grade, said that when the bus is late, "Dad is able to drop me off because he's the one waiting there with me."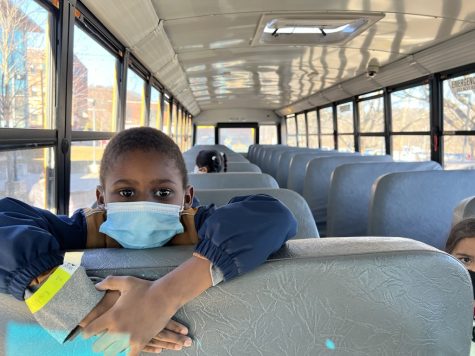 However, dropping students off affects parents and guardians, too, because they have jobs and places they need to be. For many parents, especially those without cars, the only way for their child to get to school is by bus. 

Mr. Harmon said the school district is trying to fix the problem. When he spoke with East Rock Record reporters in November, he said the district had 30 bus drivers who would soon be qualified to begin driving students. By February, he said, those drivers had been hired, which has helped. 
To deal with the bus problem, last Fall, the district created an app called FirstView that is supposed to show you where your bus is and the estimated time of arrival. 
"I think it's going to alleviate the frustration that parents can have," Daniel Diaz, coordinator of parent engagement for the New Haven Public Schools, said when it was first being introduced. "If you know the bus is running late, you can go outside a few minutes later rather than waiting 10, 20 minutes more rather than waiting in the cold weather."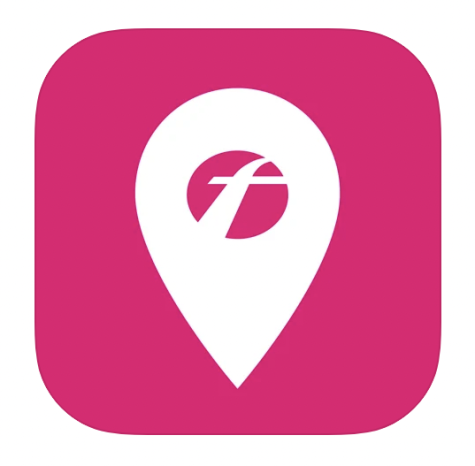 But students said there are flaws with the app. While it provides useful information, it is not reliable. Many days, it will not show where the bus is and will say "Tracking Unavailable." 
Even if the app is working, it still doesn't fix the problem. Even if you know the bus is going to be late, it's still going to be late.  
"Communication has gotten better," said Ms. Breland. There are fewer late buses now than earlier in the year, but transportation remains a problem. "We still need to brainstorm solutions." 
Edited by Caitlyn Clark and Ako Ndefo-Haven.