On Everyone's Mind: Safety
"Do you feel safe?" We have asked this question a lot since the start of the pandemic. 
This past year we have been forced to think about safety — whether from Covid or crime. Both are big problems that have gotten public attention. And for good reason. 
Before the pandemic, people were not really scared of getting sick all the time and did not take many precautions to protect themselves.  
Now, we social distance, wear masks and sometimes use face shields. We don't host large gatherings like big birthday parties or New Year's celebrations. Many people don't go in-person to school or work.  
Even with restrictions, COVID-19 spread at an alarming rate. Many people have felt the impact. According to the East Rock Record Spring 2021 Survey, 56 percent of students know someone who contracted the virus; two-thirds of students said they still worry about getting Covid-19. 
Ayaan Riaz, a fifth grader East Rock Community and Cultural Studies Magnet School and Haelly Patel, a fourth grader, said their main safety concern this past year has worry about getting Covid-19. "I feel unsafe because of COVID," Ms. Patel told reporters.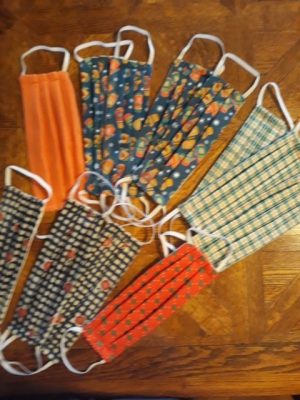 Students are not the only ones thinking about safety. Schools all over the country were shut down for months because of worries about Covid, forcing teachers and students to figure out how to teach and learn online. 
Now that many are opening up for hybrid learning, including in-person classes, there are new safety protocols to focus on, said Sabrina Breland, principal of East Rock School. 
"There are a lot of decisions I have to make around Covid-19 and mitigating strategies," she said. Sometimes students "are coming into the building after mask breaks or recess and they are not keeping that 6-feet distance. And sometimes students are letting their mask slip." 
All this, she said, "causes me to worry more than I probably should." The goal, said Ms. Breland, is "taking precautions to keep everyone safe while still trying to make students happy." 
Fifty six percent of East Rock students know someone who contracted the virus; two-thirds of students said they still worry about getting Covid-19.
Covid has been at the center of safety concerns, but we are also seeing a spike in crime across the country. Nationally, homicides, domestic violence, and rates of aggravated assaults and gun assaults jumped in 2020. 
In New Haven, Police Department year-to-date data for March 22-28 shows that victims of murder and assault with firearms are up 350 percent and 33.3 percent, respectively, compared to a year earlier. Confirmed shots fired are up 48.8 percent, from 43 in 2020 to 64 by the same week in 2021.  
Students express mixed feelings about this trend. Despite more crime, the East Rock Record Spring 2021 Survey shows that two-thirds of students "feel safe in New Haven." Still, 59 percent are concerned about crime. And 48 percent said the city feel "less safe" than a year ago.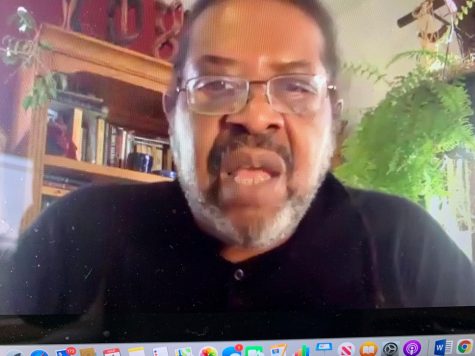 Charlie Pellegrino, grade 3, and Norah Matz, grade 5, both said they generally feel safe in New Haven. "I feel pretty safe," Mr. Pellegrino said to reporters. When asked what might have contributed to increased crime rates during the pandemic, he said people might be more stressed. 
That is what Stacy Spell, a retired homicide detective with NHPD who is a project manager with Project Longevity-New Haven, sees. In an interview with East Rock Record reporters, he said 2020 offered a "perfect storm" of factors including the pandemic and unemployment. Mr. Spell said this has created a sense of "pandemic fatigue" that he believes has led to a spike in crime.  
"There is the stress of unemployment, affording clothes and food, and alienation within communities of color," Mr. Spell told reporters.  
During a press conference with East Rock Record reporters, New Haven Mayor Justin Elicker spoke about crime rates. "In cities across the country we have seen a national trend of an increase in violent crime," Mr. Elicker said. In response to questions about crimes in New Haven, he said the city is taking initiative in addressing public concerns.  
While crime in New Haven — and elsewhere — is up, many people in the city have been working for years to address the problem. 
In New Haven, victims of murder and assault with firearms are up 350 percent and 33.3 percent, respectively.
Mr. Spell said that the best way to prevent crime is by offering communities a "hand up not a hand out" with love, compassion, and respect. Project Longevity does this by hosting call-in meetings for those involved in gun violence and victims of gun violence and their families. 
They use a custom notification system, that since March 2020 has included hand-delivered community outreach letters with information about social and financial support for people in New Haven.  
In a year in which everything has been harder and more stressful, it may get brighter soon. Many people still fear getting Covid, but as more — including older students — get vaccinated, there may be more hope and less worry ahead.
Edited by Keneane Ejigu