Thank You!
Welcome to the newest issue of The East Rock Record. We can thank the pandemic for stretching our tech skills: We conducted all of our brainstorming, interviews, reporting and writing over Zoom. Despite the electronic fatigue we all feel, our mentors and reporters gamely gathered to explore urgent questions: How does the vaccine work? Would kids want to get it? What new role can parks and nature play in our lives? Do we feel safe (and what does that mean now)? Has the pandemic made some people more creative? And, of course: What has happened to school?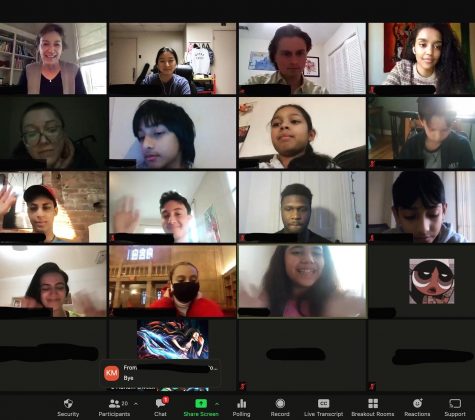 There were plenty of serious questions reporters explored in their opinion pieces, including the need for facts and truth in journalism, issues around Covid, matters of racism and inequality, concerns about anti-Asian discrimination and the impact of poor WiFi on school performance. But they also found fun in thinking through the debate about which is better: pizza or hotdogs? Which reminds me of a finding from the East Rock Record survey that stood out: When asked if they felt "hopeful about the future," 84 percent of respondents said "yes."
As always, we are grateful to all who have contributed to this issue, particularly Yale's Office of New Haven Affairs, which makes this site and program possible. Special thank you to Claudia Merson. Huge credit to Kathryn Post, who built this site and laid out this issue
We appreciate our supporters, including Yale New Haven Health, which has played a key role during this pandemic for our community and the country. We want to thank our supporters and collaborators, including The Yale Center for British Art, The Diaper Bank and Yury Maciel-Andrews and leaders at East Rock Community & Cultural Studies Magnet School (Principal Sabrina Breland, Asst. Principal Leslie White DePriest, Joseph Lewis, Linda Piña-Morris). We are grateful to all those who generously made time to be interviewed by our reporters, from experts at Yale University and Yale Medical School to Gather New Haven, those at East Rock School, students at various New Haven Public Schools, and City Hall, including Mayor Justin Elicker. We appreciated our special guests, including Babz Rawl Ivy, editor-in-chief of The Inner-City News, photojournalist Brad Horrigan of the Hartford Courant, Thomas Breen of the New Haven Independent, photojournalist and artist Leigh Busby, plus other members of the New Haven Community. Thank you! We hope this issue brings you joy — and information!